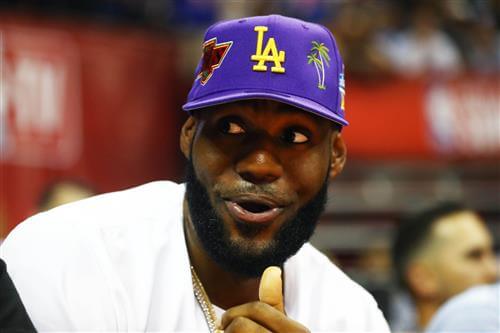 New Los Angeles Lakers head coach Frank Vogel is refuting the notion that LeBron James will start at point guard this season for the team.
Vogel appeared on ESPN2 for an interview with Ryan Ruocco during a telecast of the Lakers' Summer League game against the Knicks. During the interview, Ruocco asked about the report that they plan to star LeBron at point guard. Vogel is refuting that.
"There's no decisions made on our starting lineup, no imminent plan to start LeBron at the point guard spot," Vogel said. "A lot of different lineups and combinations have been discussed, but it's really way too early for any of that.
"He'll be a primary ball-handler in our system the same way he has been his entire career, but we certainly aren't going to ask him to do anything he hasn't done his entire career."