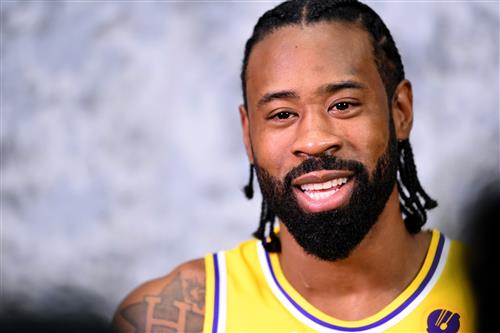 Things didn't go as planned for DeAndre Jordan in Brooklyn, but the Los Angeles Lakers big man has already moved on from his time with the Nets.
The Lakers and Nets are the top two favorites to win the titles, Brooklyn coming in at +240 and the Lakers at +400, per Vegas Insider. However, Jordan isn't thinking about getting revenge on his former squad, which relegated him to a bench role down the stretch.
"I don't care about that," Jordan said told reporters. "Like I said, I got a lot of love for those guys over there. So I'm not thinking about, 'oh, I should stayed,' I'm not thinking about that. I'm thinking about where I'm at now and my focus is here with this group of guys and I'm excited about it. Like I said, we have plenty of friends on different teams and you're not thinking about how their season's going. You wish them luck and wish them health, but I'm focused on what we have here."
A 13-year NBA veteran, Jordan appeared in 57 games with 43 starts for the Nets last season. He averaged 7.5 points, 7.5 rebounds, 1.6 assists and 1.1 blocks in 21.9 minutes, shooting a career-best 76.3 percent from the field. Jordan is the only player in NBA history with multiple seasons shooting over 70 percent from the field.