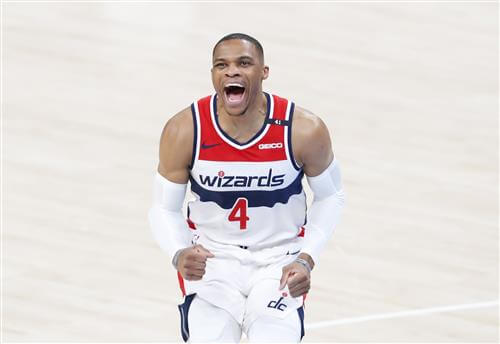 Every offseason, the Los Angeles Lakers are linked with several stars. However, not every player named in the same breath as the purple and gold can make their way to Staples Center.
Although they've been linked with big names like Damian Lillard, DeMar DeRozan, Kyle Lowry, Bradley Beal, and more, it's hard to see all these players teaming up in L.A. this upcoming season.
Yet, every day we learn more about the possible moves the Lakers could make this offseason. The 2020 NBA champions want to recover their throne, and they're reportedly trying to make a big move this summer to land a third star. LeBron James and Anthony Davis struggled with injuries last season, leaving their teammates helpless in crucial moments.
According to Matt Moore of Action Network, the 17x NBA champions are close to getting a deal done with the Washington Wizards. In recent days, reports saw the light suggesting they engaged in trade talks with the capital team for a Russell Westbrook trade.