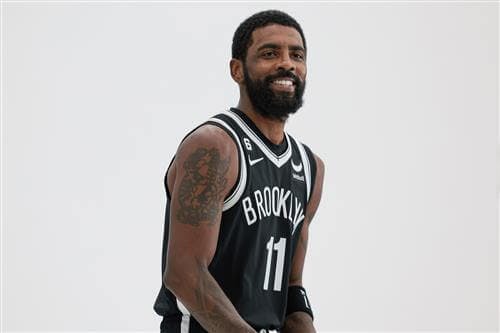 The Los Angeles Lakers were prepared to include their 2027 and 2029 first-round picks in a deal for Kyrie Irving or Donovan Mitchell, according to ESPN's Dave McMenamin.
McMenamin added at the 1:15:10 mark on Brian Windhorst's Hoop Collective podcast the Lakers "didn't feel like they could get back a player that's such a difference-maker" in comparison to Irving or Mitchell. As a result, Los Angeles stood pat.
Those two picks are the Lakers' best assets as they continue to assemble a championship-caliber roster around LeBron James and Anthony Davis. One NBA team executive told Heavy Sports' Sean Deveney they're "the most powerful thing as far as picks go in the league right now" and said that "everybody wants those."
The trouble for general manager Rob Pelinka is that L.A. doesn't have much more to sweeten the pot.