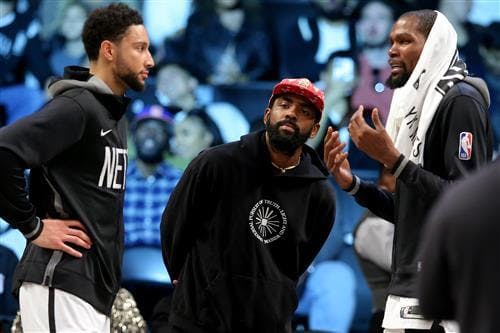 Brooklyn Nets guard Kyrie Irving came to the defense of Ben Simmons after another rough showing from the three-time All-Star.
"You guys keep coming in here asking me like, 'What about Ben?' ... He hasn't played in two years. Give him a f-----g chance," Irving said after the Nets' 110-99 loss Wednesday to the Milwaukee Bucks, according to SNY.
"We stay on his shit. ... We're just here to give him positive affirmations while he's out there and just let him hoop."