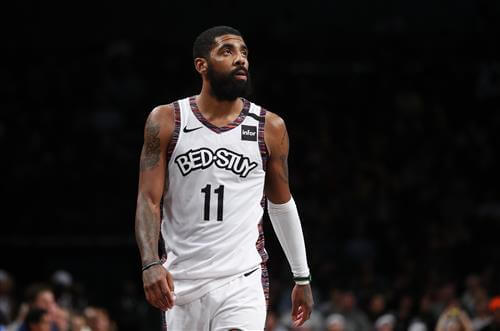 Kyrie Irving reignited the discussion around changing the NBA logo to Kobe Bryant with an Instagram post on Wednesday. The Brooklyn Nets point guard shared a mock-up/tribute of the late Bryant in the place of the silhouette of Jerry West, who occupies the current logo. He argued that a league made up of predominantly black players should feature a black athlete as its logo.
"Gotta Happen, idc what anyone says," he wrote. "BLACK KINGS BUILT THE LEAGUE."
The mock-up, like the push to replace West with Bryant, has been at the center of NBA discourse for over a year. It was created by designer Tyson Beck around the time of Bryant's passing...