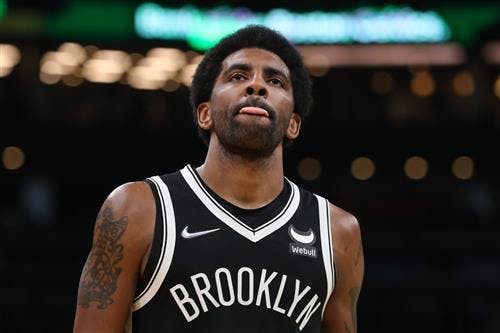 There is no denying Brooklyn Nets star Kyrie Irving's talent on the court. He is one of the most entertaining players to watch in NBA history, dazzling the crowd with his dribbling artistry and tough shot creativity. But Irving is also one of the most polarizing players off the court, guilty of quirky shenanigans, as well as divisive takes on certain issues.
However, Kyrie Irving put his foot down on one of the most pressing issues of the past three years, refusing to be jabbed with the COVID-19 vaccine despite the presence of a virus that has taken the lives of more than six million around the world. And it appears it has cost him upwards of $100 million.
Speaking with reporters on Nets media day, Irving revealed that he and the Nets had an extension agreed upon in principle, but things changed when he declined to take the vaccination jab despite the New York mandate prohibiting unvaccinated individuals to partake in their work.