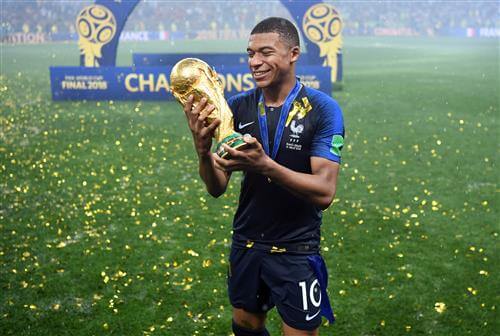 Kylian Mbappe is ruled out of France's Nations League meeting with Croatia on Tuesday after he tested positive for COVID-19 on Monday, the French Football Federation announced.
The Paris Saint-Germain forward was distanced from his international teammates at the end of Monday's training session. He tested negative twice before receiving his positive result.
Mbappe is the seventh PSG player to test positive for COVID-19 following a controversial team vacation to Ibiza at the end of the 2019-20 campaign.