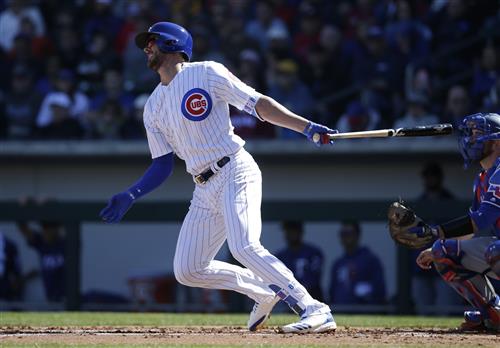 Theo Epstein described a need for the Cubs to undergo a brutal self-assessment come this July.
"It is not time to trick yourself," the Cubs president of baseball operations said.
The reason why can be found in what the Red Sox received for Mookie Betts, which is not enough considering his brilliance. But the sport severely downgrades returns for players one year from free agency.
READ MORE- Kris Bryant floats fine system to keep Cubs players accountable
And the Cubs begin this season with Javier Baez, Kris Bryant, Willson Contreras and Kyle Schwarber free agents two years away — the same for Jon Lester and Anthony Rizzo should their 2021 options be picked up. Attempts to extend Baez, Bryant, Contreras, Schwarber and Ian Happ have failed. And the Cubs know they will not keep all of them long term and send their payroll to $300 million or more.