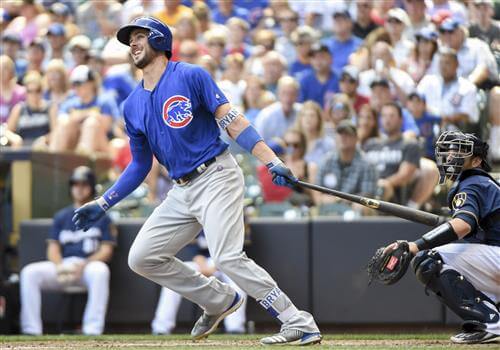 Whether he'll actually be kept in the loop on trade talks any more than he was in the past, Cubs third baseman Kris Bryant sounded confident that he'll remain with the team at least through the season after meeting with team president Theo Epstein on Sunday.
"Everything went great," Bryant reported Tuesday. "It was the best meeting I had with a superior. He just gave me insight as to what kind of happened in the offseason."
Bryant said the meeting included no assurances of being kept apprised of any further trade talks that might arise. But when asked if he believed after the conversation that he'll be with the Cubs on Opening Day, he said, "Yes, I do."
And past the July 31 trade deadline?
"Yep. I'm a Chicago Cub."
Bryant, who in January lost his grievance against the team alleging service-time manipulation, has been available since Epstein closed the 2019 season by suggesting big changes were coming over the winter — and that the Cubs would be open to trading any player on the roster.