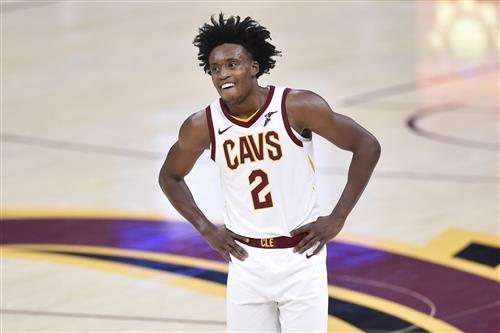 The New York Knicks are rumored to be interested in trading for Cleveland Cavaliers guard Collin Sexton, according to a report by The Athletic's Shams Charania.
In his report, Charania wrote that New York is "the most aggressive trade suitor" for Sexton, citing sources with knowledge of the Knicks' thinking.
Here's a look at what New York would probably need to give up in order to acquire the promising guard.
Cavaliers get: Nos. 19 and 21 overall picks in 2021 NBA Draft, 2023 first-round pick and Immanuel Quickley
Knicks get: Collin Sexton
Losing a young star like Sexton would be tough for the Cavs to take, unless they get a truly massive haul in return.
Already armed with the No. 3 overall pick, landing two more first-rounders in this year's draft would give the Cavs the means to really upgrade their roster, or flip some combination of those assets for a legitimate All-Star.