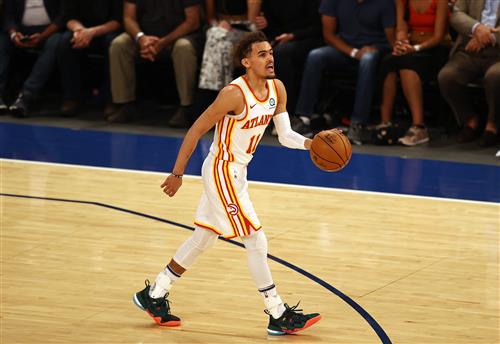 With just over eight minutes to go in the fourth quarter of Wednesday night's Game 2 between the Hawks and Knicks, a New York fan sitting near the floor appeared to spit in the direction of Atlanta star Trae Young.
Young acknowledged the incident after the game, sharing his response on Twitter.
Read More- 10 NBA Free Agents Who Need a Change of Scenery
Young tagged rapper 50 Cent in the tweet since it appears as if the spit lands on or just past a woman who was sitting next to the rapper.