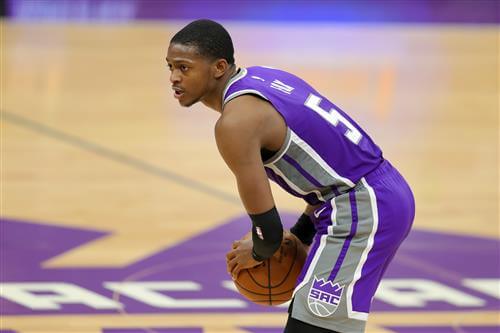 The Sacramento Kings are at the start of another questionable season. The Kings last made the playoffs in 2006 and last made it through the first round in 2004. It is sometimes difficult to express the mixture of emotions Kings fans must be going through, from utter disappointment in terms of how the team is run to anger at seeing this happening for almost two decades. The franchise is synonymous with uncertainty, dysfunction, and they are generally seen as a laughingstock of the NBA. All of this is detrimental to some real All-Star-level talent they have on the roster, and one of these talents is the focus here: De'Aaron Fox.
The Kings just gave Fox a maximum extension just about a year ago, so it would seem as if he's a legitimate cornerstone of the franchise. But given what has happened over the last year and with Sacramento still spinning its wheels, here are a few reasons why the front office should trade the star point guard.
Firstly, they have made a complete mess of their backcourt rotation. After the 2017 trade of DeMarcus Cousins landed them Buddy Hield, they have done everything in their power to halt his progress. A result of that effort is that, now, they have four guards who are either starting-caliber or will be in the future. All four guards have tons of potential, and they are all being wasted in this current Kings setup. Fox is collateral damage in the rampage the Kings' front office is doing to their roster.