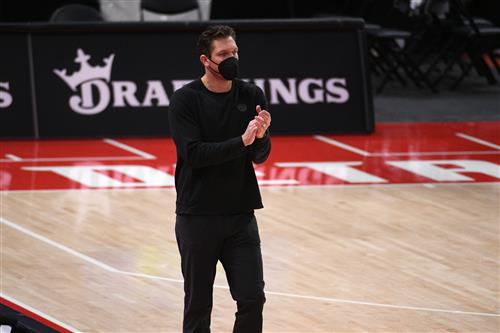 A long losing streak led to renewed speculation about his job security in Sacramento, but Kings coach Luke Walton doesn't look or sound like a man who believes he's about to be fired.
Walton went so far as to cast an eye to the future following a 123-120 victory over the Los Angeles Lakers on Wednesday night at Golden 1 Center. He talked about establishing a culture, developing young players, the importance of patience and the fun the Kings will have when it all comes together.
"It's exciting to see where this thing can go as long as we continue to build the right habits, as long as we continue to stay together and continue to work hard," Walton said. "That's always been the recipe to success for me."
Walton would not say when asked recently if he has received private reassurances from general manager Monte McNair, but sources with knowledge of the situation told The Sacramento Bee Walton believes his job is safe for now. The Kings (14-21) have fallen well below .500 as they prepare to visit the Portland Trail Blazers (20-14) on Thursday in their final game before the All-Star break, but this was viewed as a rebuilding year from the start.