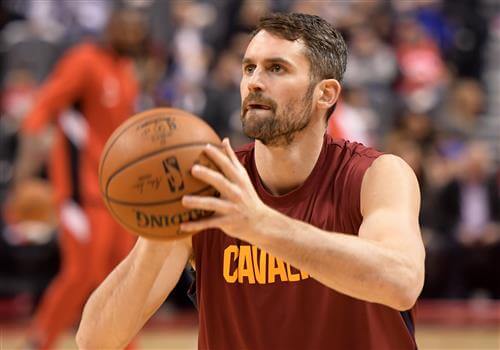 The Warriors have been flirting with the idea of adding Kevin Love to their roster for years, and that courting might turn into a full-court press this month.
There is growing sentiment around the league that Love will negotiate a buyout with Cleveland and sign a veteran-minimum contract with a contender, with one of the options being the Warriors.
As Team USA opened training camp Tuesday in Las Vegas, it's easy to imagine a scenario in which Draymond Green, one of the league's best recruiters, was there to subtly hint to Love about a possible future connection with the Warriors that almost came to fruition in 2014.
"Obviously, with Draymond, it's a love-hate relationship, but we've become actually pretty close friends over the past few years," Love said. "I love how he competes, his mind for the game, his intangibles, how he leads the break. He passes, he plays defense, and it seems like he's always in the right spot."