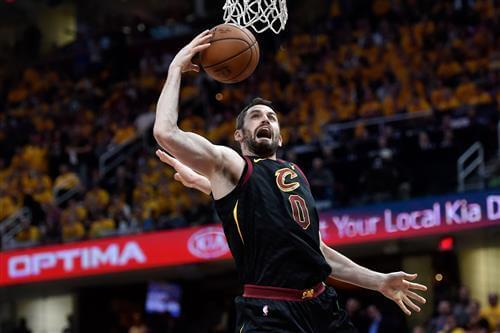 Love will continue to be evaluated, but considers himself questionable for Sunday's Game 7, according to Jason Lloyd of The Athletic.
Game 6 of the Eastern Conference finals between the Boston Celtics and Cleveland Cavaliers got off to an unfortunate start, as Kevin Love had to head to the locker room just a few minutes into the game. At halftime, the Cavs announced that Love would be out for the remainder of the game as he continues to be evaluated.
With LeBron James controlling the ball at the top of the key, Love set a screen on the low block for George Hill. As Hill ran off the screen, Jayson Tatum followed closely behind, and ended up colliding with Love. The two players clashed heads, with both left feeling the pain of the collision.