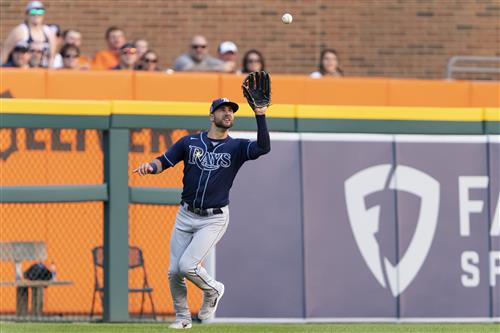 The temperature in this week's Toronto Blue Jays-Tampa Bay Rays series may have just been turned up a notch.
The Blue Jays are fuming after Rays outfielder Kevin Kiermaier picked up a card containing their scouting reports for Tampa Bay hitters during the series' opening game Monday, according to Sportsnet's Shi Davidi and Arash Madani.
Cameras caught Kiermaier taking the card out of the dirt after being tagged out at home by Blue Jays catcher Alejandro Kirk in the sixth inning. The card fell out of Kirk's wristband while he tagged Kiermaier.
Tampa Bay rebuffed the Blue Jays' in-game request to return the card, Madani and Davidi report.