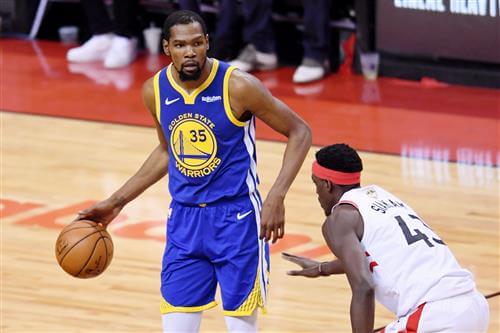 Some Oklahoma City Thunder fans are still upset at Brooklyn Nets superstar small forward Kevin Durant for his decision to sign with the Golden State Warriors on July 4, 2016.
It's the four-year anniversary of Durant sending shockwaves throughout the sports world when he decided to join the 73-9 Warriors. When the Nets star saw a Thunder fan tweet at him on Twitter, the two-time Finals MVP had a savage response:
Durant's run with the Thunder was legendary even though he never won a title. However, most OKC fans will never forgive KD for leaving the franchise for the Warriors, especially since the Thunder had a 3-1 series lead over the Dubs in the 2016 Western Conference Finals before choaking and losing the series in seven games.