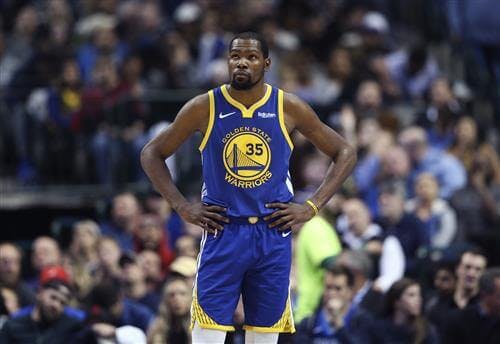 Kevin Durant was a 19-year-old rookie when the Seattle SuperSonics became the Oklahoma City Thunder. Back then, Thunder practices took place in a no-frills gym a half-hour outside the NBA's sleepiest city, near a Purina factory that made the whole place smell like dog food. NBA players don't practice in gyms that crappy anymore, but there were no complaints. In some ways, it was perfect for a team populated with hungry hoop lifers, who waged legendary practice wars on that stinky court, cementing their brand as dedicated to the game.
A couple of years later, while LeBron James had the league in fits over his free agency around 2010's Decision, Durant quietly re-signed with the Thunder, without a no-trade clause and with no drama. A year after that, when owners and players duked it out in the lockout, Durant hooped across America for free, playing on so many asphalt playground courts and in so many charity games that he later got stress fractures.
Drama may surround other players—but this one? He was on the court.
Everyone knew that the Thunder would be the NBA's next great team, and they made the Finals in 2012, arguably ahead of schedule. But the Spurs won the West a couple of times, and then the Warriors took over. As the Thunder tried different coaches and rosters, Durant grew grumpier. Eventually, he gave up on the Thunder—and drama-free free-agency—three summers ago. Durant signed with the Warriors and finally won one championship, then another. And he might win a third.
ESPN's Royce Young followed all eight of Durant's OKC years, knows Durant well, and says that this summer, in free agency, Durant has a riddle to solve. He needs to live up to his potential as the undisputed leader of a top-flight, title-contending team. Of course Durant is good enough, Young suggests, to be the best player on a title team—as a player. And off the court, well, he's learning. One of the draws of playing in the Bay has been a crash course in team leadership and chemistry from professor Stephen Curry. Soon it will be time to find a new home, so people will stop saying what Young says: "On the Warriors, it seems like he's just winning them for Steph."