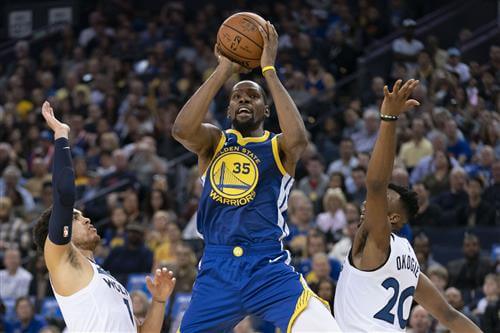 In 2016, Kevin Durant left millions on the table to leave Russell Westbrook and the OKC Thunder to join the Golden State Warriors. How many millions? Well, the Thunder offered him a 5-year, $149 million contract in July 2016, and Durant said no.
He signed a 2-year, $54.3 million deal with the Warriors. This past summer, Durant signed a 2-year, $61.5 million deal with Golden State. As the NBA salary cap has risen due to exploding TV contracts, so have salaries. We're still nine months away from July 2019 NBA free agency, when the cap is expected to tick up again.
0,000,000 this year. He's behind guys like Blake Griffin($32.08 million), Kyle Lowry ($31.2 million) and Mike Conley ($30.52 million).
When Durant opts out of his deal next summer, here's what he'll be looking at:
5-years, $221 million Supermax offer from the Warriors
or
4-years, $164 million from any other NBA team