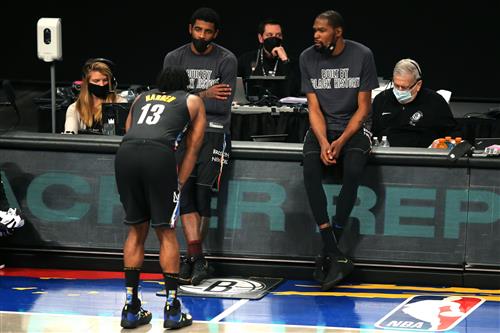 The Brooklyn Nets plan to make a group decision as to the status of star Kyrie Irving for the 2021-22 season, according to ESPN's Adrian Wojnarowski.
Wojnarowski reported Monday (via Alec Sturm of NetsDaily) that Kevin Durant, James Harden, team governor Joe Tsai and general manager Sean Marks will all weigh the matter.
Under guidelines in New York City, members of the Nets are required to be vaccinated against COVID-19 in order to play home games at Barclays Center.
In an interview with Rolling Stone's Matt Sullivan, Irving's aunt, Tyki, floated the possibility that he would sit out Brooklyn's home matchups, thus taking one of the team's best players out of the lineup for half of the season.