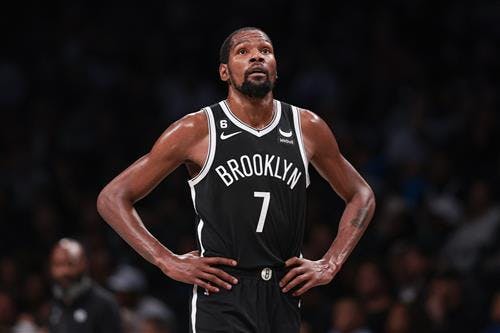 Steve Nash was dismissed, Sean Marks was disheveled and Kyrie Irving has his fingerprints on dismantling yet another team with championship aspirations.
That's three, if you're keeping count.
This is why Kevin Durant understood this dysfunction wasn't gonna change, that this powder keg of bad ingredients was always due to explode and he tried to get ahead of the posse in asking out of Brooklyn.
If Durant backed down from his summer trade demand only because he had to, what has occurred over the first two weeks of this season would give him hope that his worst fears aren't reality?
If nothing else, players know when they're in a burning house, even if they don't publicly admit it. And Durant has been in the penthouse many times over to know this has no chance of turning around.
Trading him isn't something the Nets appear to be considering, but Marks should revisit it if he truly wants to operate in the best interests of the organization. Perhaps foolishly, Marks believes Ime Udoka can rescue his franchise — the same way Marks is rescuing Udoka from the shame of misconduct in Boston.
He claims he took no input from the players but any man with sense didn't have to — Irving didn't respect this coach (or any, probably), and Durant made his feelings known over the summer.
Marks had no answers for Irving in the wake of his latest mess, only that the team is conferring with the Anti-Defamation League on how to proceed, and that Irving wouldn't be speaking to the media for the next few days.