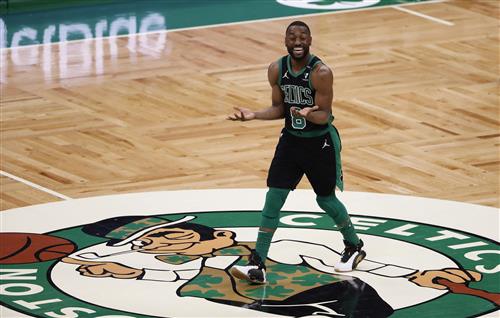 Less than two weeks after Kemba Walker was traded to the Oklahoma City Thunder, one of the NBA's marquee point guards could soon be on the move for a second time this summer.
According to the New York Daily News' Kristian Winfield another blockbuster deal involving the All-Star guard is imminent. With that in mind, let's examine three potential landing spots for a Kemba Walker trade.
Kemba Walker traded to New York Knicks
The New York Knicks pursued Kemba Walker in 2019, viewing the star point guard as the answer to years of issues at the position. While both sides are in a much different place entering the 2021 NBA offseason, Walker is still an intriguing fit for New York.
Things didn't work out in Boston, but Walker wasn't a bad player for the Celtics in 2019. He averaged 19.3 points and 4.9 assists per game, proving he can still be a quality point guard. Durability is a concern, but this is also a four-time All-Star selection who is capable of leading a team.
Kemba Walker stats (2020): 19.3 ppg, 4.9 apg, 42% shooter, 36% from 3 -point range, 1.1 spg
New York boasts more than enough cap room to absorb Walker's contract and its depth at guard would allow for Tom Thibodeau to mix things up. While Thibodeau's reputation is for his starters leading the NBA in minutes played, he would likely take a more cautious approach with Walker. If the Knicks can't get Damian Lillard, Walker is a viable alternative and he would be a hit at Madison Square Garden.