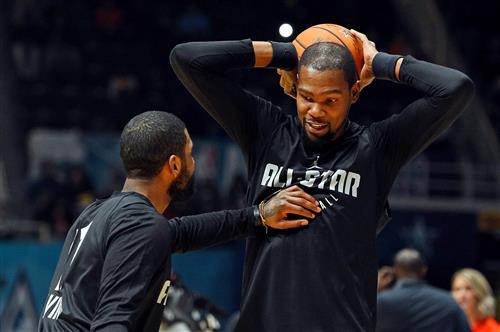 The New York Knicks struck out on the draft lottery Tuesday evening, but there still lies plenty of hope in free agency, where the Knicks are expected to be major players for several top-target free agents.
The most notable of these targets are Kevin Durant and Kyrie Irving, whose connection with the Knicks have been spread for months now. But for the pair of stars, do their hearts lie in the Knicks, or does it lie in New York?
According to a quote by the New York Times' Marc Stein, they might be just as inclined to sign with the Nets as they will for the Knicks.