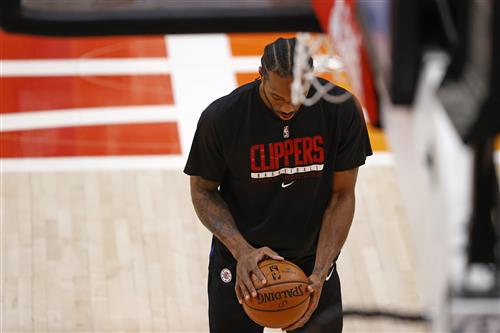 Weeks removed from surgery on his partially torn right ACL, two-time NBA Finals MVP Kawhi Leonard declined his $36 million option with the Los Angeles Clippers for the 2021-22 season, entering free agency, league sources told Yahoo Sports. Leonard and the Clippers are expected to reach a new deal to keep him in Los Angeles.
Leonard is eligible for a starting salary of 35% of the salary cap, or $39 million, which made the decision an easy one for one of the game's most coveted players, even if he may not be able to play at all next season. Clippers owner Steve Ballmer will pay whatever it takes to keep Leonard, considering the investment the multi-billionaire made to pair Leonard with fellow perennial All-Star Paul George just two summers ago.
Fresh off an Achilles injury in the 2019 playoffs, Kevin Durant left the Golden State Warriors for a four-year, $164 million deal from the Brooklyn Nets, who knew full well the former MVP would not play the first season of his contract. Leonard is in a similar situation, and L.A. also runs the risk of losing him to free agency.
"Right now our focus, like Kawhi, like his is, is on his health," Clippers president of basketball operations Lawrence Frank told inquiring reporters following his team's productive draft on Thursday. "He had major surgery. He tore his ACL. That's going to require a great deal of time and we want to support him in that."