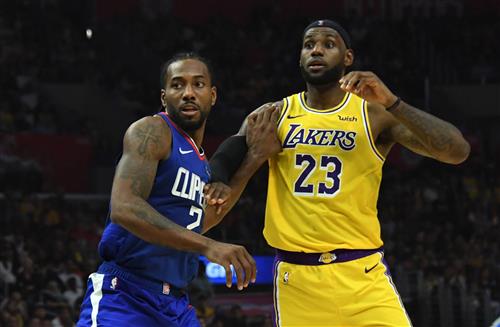 The 2020-21 NBA season is about to end. As the transition from Finals week to the off-season continues, Clippers superstar Kawhi Leonard has once again created headlines. With Kawhi's future with the L.A. Clippers uncertain, the rumor mill is buzzing. Most league experts believe Leonard will opt out of his player option and re-sign with the Clippers.
But, if Kawhi's reputation, especially after a championship in Toronto is anything to go by, his future with the Clippers is anything but certain! In fact, there are sources who believe Kawhi might just up and leave to walk across the hall to the rival Lakers! The typical off-season season usually sees a mixed bag of emotions with fans across franchises.
It is destinations galore for the 30-year-old superstar who is currently riding the highs of his prime. But, the only factor that works against Kawhi is his record with injury. The superstar is rather injury-prone and has always depended on exercising load management to play through a season.