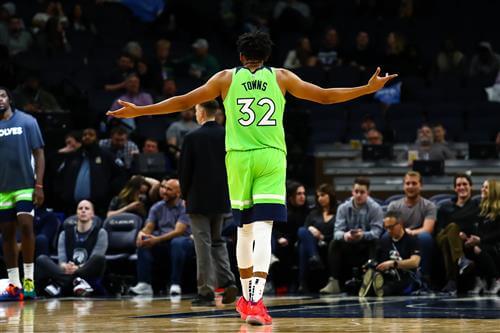 The Minnesota Timberwolves have been bad throughout nearly all of Karl-Anthony Towns' tenure, which has naturally prompted chatter about whether or not he'll soon seek a trade. While other teams can daydream about KAT trade scenarios, as of right now, he seems content in Minnesota.
5 blockbuster trades the Golden State Warriors could make this summer
The Athletic's Jon Krawczynski joined Michael Scotto on the HoopsHype podcast to talk about Towns' situation. Here's how Krawczynski described it:
I do understand why plenty of executives around the league are monitoring the situation closely. Towns has been in Minnesota for six years. He's only made the playoffs one year. The team in general has really struggled the past couple of years.