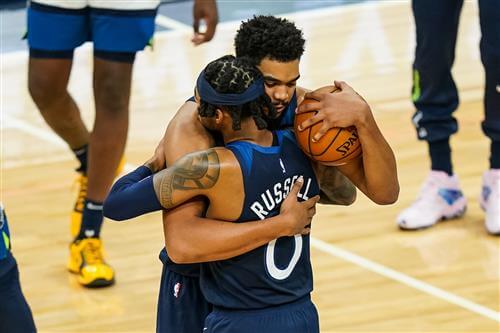 The Minnesota Timberwolves last played the playoffs in 2018, when Jimmy Butler was still part of the team. Ever since that, they have struggled to win and be a competitive team in the league. People believe the duo of Karl-Anthony Towns and D'Angelo Russell was going to change that but nothing has happened so far.
They are very high on Anthony Edwards and it seems like the 2020 No. 1 overall pick will be the centerpiece of their future, according to recent reports. Edwards is doing very interesting things on the court this season and although the T-Wolves are still the worst team in the league, this kid is ready to lead them to the promised land in the future.
That said, Minnesota is reportedly ready to part ways with their talented duo in the offseason.