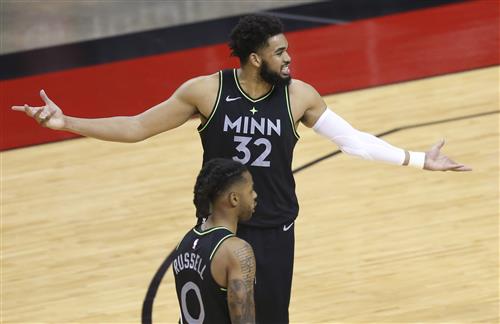 The Minnesota Timberwolves have been consistently linked to Ben Simmons this offseason. As the Sixers are willing to part ways with their 25-year-old three-time All-Star, Minnesota is looking to add Simmons into the mix as he'd immediately boost their chances of becoming Western Conference playoff contenders.
Unfortunately for Minnesota, they are going to have a tough time landing Simmons as they don't want to part ways with key members of their organization.
Sixers President of Basketball Operations Daryl Morey wants an All-Star caliber player in return for Simmons. Minnesota possesses Karl Anthony-Towns, who made it to the showcase twice in his career. In addition to Towns, the Timberwolves also have D'Angelo Russell, who made it as an All-Star during the 2019 season when he was with the Brooklyn Nets.