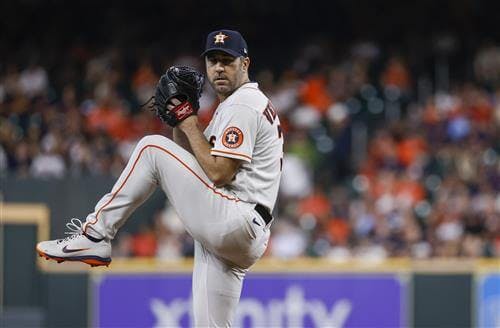 Justin Verlander, the age-defying AL Cy Young winner and two-time World Series champion, is reportedly signing with the New York Mets.
The New York Post's Jon Heyman reports it's a two-year, $86 million deal with a vesting third-year option.
The already iconic ace, soon to be 40, returned from Tommy John surgery in 2022 with a 1.75 ERA that earned him his third Cy Young nod and a second championship with the Houston Astros. That campaign was played on a one-year, $25 million deal. Verlander, who also has the 2006 AL Rookie of the Year Award and the 2011 AL MVP Award on his mantle, would seem to have few accomplishments left to chase.