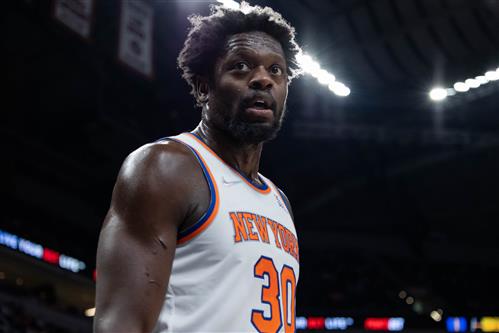 The New York Knicks have not been able to live up to the lofty expectations many had on them prior to the start of the season. We're still just a quarter of the way through the campaign, but right now, the Knicks aren't exactly looking like a playoff team.
There are a number of problems that need to be resolved within the squad, but apparently, there is one underlying issue that could be festering inside the locker room. According to Marc Berman of the New York Post, the leadership of Julius Randle — or the supposed lack thereof — is one of the most daunting problems the Knicks are facing right now.
Randle is the cornerstone star of the Knicks and naturally, his teammates look to the All-Star forward to be their talisman on and off the court. The fact that the Knicks paid him a massive $117 million contract extension last summer serves as a testament to how much trust the organization has placed in Randle. Unfortunately, based on what we've seen from Randle and the Knicks so far this season, it is clear that the front office has yet to receive substantial returns on their investment.