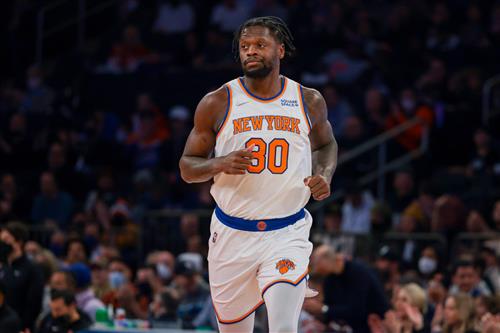 Some topics are difficult to approach. That's particularly true when you're a basketball writer. You don't come to NBA Analysis for opinions on sensitive issues.
With that said, sometimes those same difficult topics are relevant in basketball discourse. Unfortunately, this is one of those times. Miles Bridges committed a crime this summer. Domestic abuse. Simply put, his actions were despicable. If his NBA career is over, he'll find (and deserve) little sympathy.
With that said, the Hornets are now tasked with replacing him. They were set to retain Bridges in restricted free agency. They'll no longer be opting to do so.
There was significant speculation about the Hornets potentially trading Gordon Hayward and attaching a draft pick with him to clear spending room to better afford a new contract for Bridges. Again, things have surely changed at this stage.
If the Hornets want to find a frontcourt scoring threat to add into the fold, one option that may be worth their consideration is Julius Randle. The New York Knicks star is coming off a down year, but perhaps a change of scenery could help to rekindle his prior success.
Here's a deal that lands them Julius Randle instead.
New York Knicks Receive: F Gordon Hayward, 2023 First-Round Pick (Top 10 Protected – CHA)
Charlotte Hornets Receive: F Julius Randle, F Cam Reddish
If there's one thing that's difficult in life, it's staying consistent.