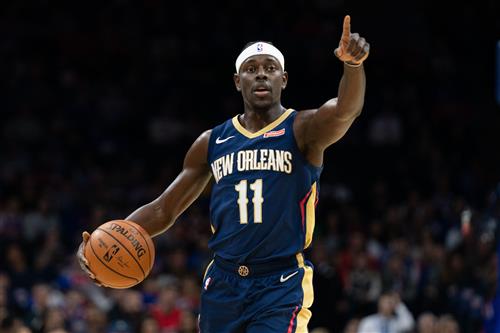 The New Orleans Pelicans are trading guard Jrue Holiday to the Milwaukee Bucks in exchange for Eric Bledsoe, George Hill and draft-pick compensation, according to Shams Charania of The Athletic and Stadium.
ESPN's Adrian Wojnarowski reported the Pelicans will receive three future first-round picks in the deal, which will also feature pick swaps.
According to David Aldridge of The Athletic, one of the first-rounders New Orleans will receive is the No. 24 overall pick in Wednesday's draft.
Though Milwaukee is giving up an abundance of future assets in the deal, an NBA source believes Bucks star Giannis Antetokounmpo signed off on it.