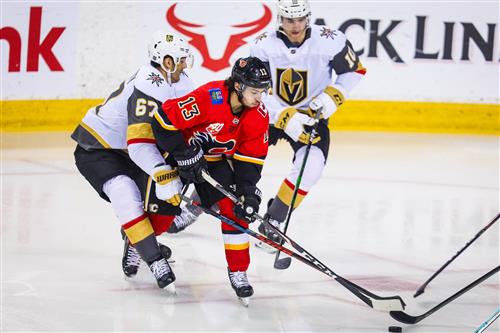 Hockey is back and so are the trade rumors. Two young stars North of the Border are at the forefront of the chatter. Johnny Gaudreau of the Calgary Flames and Brock Boeser of the Vancouver Canucks are supposedly available.
Let's explore why.
Johnny Gaudreau trade rumors
Johnny Gaudreau of the Calgary Flames has been in the NHL trade rumor mill a few times this season. The speculation started in The Athletic back in November but died down. Those rumors picked up at the deadline and went off the charts when Gaudreau temporarily took the Flames out of his Twitter bio.
The Flames left winger is going to turn 27 this August. He had a decent year with 58 points in 70 games, but a far cry from last year's 99 point campaign. Surely that can't be the reason why you would trade a player entering his prime years.
For the Flames it all comes down to money and the cap. Calgary operated with just under $1 million in space before the pause. Add on the fact the cap will remain flat at $81.5M for the next two seasons, and the Flames need to find some room. Heading into next year Calgary only has $16M in cap space with just 9 forwards, 4 defensemen, and 1 goalie signed.