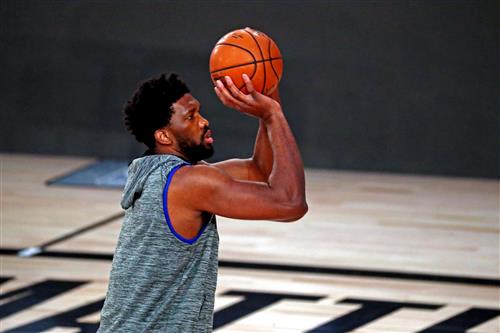 Even as the Portland Trail Blazers were fighting for their playoff lives yesterday, they struggled to keep up with the Nets, who continued to fight in spite of their current circumstances.
Without Kevin Durant, Kyrie Irving, and most of their starting lineup, the "next man up" mentality in Brooklyn has fared pretty well for them. They're 5-3 in the bubble.
But next season is where their true hope lies. Upon the return of their stars, they are projected to be among the best teams in the East. Can you imagine what it'd be like to add Joel Embiid to the mix?
However unlikely it might seem, Zach Buckley of Bleacher Report recently illustrated a scenario in which the Nets could form a powerful big three with KD, Kyrie, and a certain superstar big man from Philly.