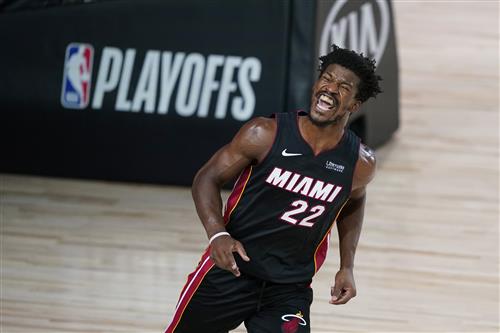 Jimmy "Buckets" has taken the NBA by storm this season. He seemingly came out of nowhere during his tenure with the Chicago Bulls, before signing with the Minnesota Timberwolves and ultimately getting traded to the Philadelphia 76ers. Now, he is the leader and best player for a team that is in the Eastern Conference Finals with a chance to make the NBA Finals. Butler, quite frankly, has been an incredible star in the NBA during this decade.
But he didn't just end up on the Miami Heat with a chance to play in the Finals, he had to work to get here. In fact, he probably had to work harder than any player in the NBA. Many people don't know the story of Jimmy Butler, the player who literally came from the bottom to spearheading one of the most dangerous teams in the league with the Miami Heat. Here is the journey of the superstar Miami Heat swingman, starting from the very beginning.
Humble Beginnings: Homeless And Driven
Jimmy Butler was not blessed with the sort of beginnings that was supposed to lead to success. He never knew his biological father, and his mother disowned him at the early age of 13 years old. The words uttered to him that fateful day, "I don't like the look of you".
As a young kid, Butler did what he had to do and couch -hopped at friend's places until he struck a friendship with fellow sports star Jordan Leslie who made the NFL. Butler continued working on his game until he was guided to college where he was a star for Marquette University.
Butler wasn't an immediate star in college, as he was first labeled an "average player" that needed more work. And work is what Butler did, eventually lighting up Marquette University. Of course, Butler had to hit another hiccup. After a strong college career, he was only drafted as the last pick in the NBA Draft by the Chicago Bulls. While it is a blessing for any player to get drafted into the NBA, Butler knew he was better than the last pick in the draft and wanted to prove it.
A Fighter's Chance: Butler Is A Star