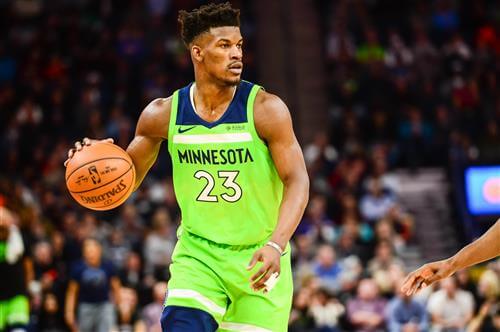 Jimmy Butler is reportedly unhappy with his current situation with the Minnesota Timberwolves. Kawhi Leonard is most certainly unhappy with his situation with the San Antonio Spurs. Does that mean the two teams should look into swapping star players?
If social media activity is any indication, Butler may be hoping that happens.
On Tuesday, Butler "liked" a comment on Instagram indicating that he should be traded to San Antonio.