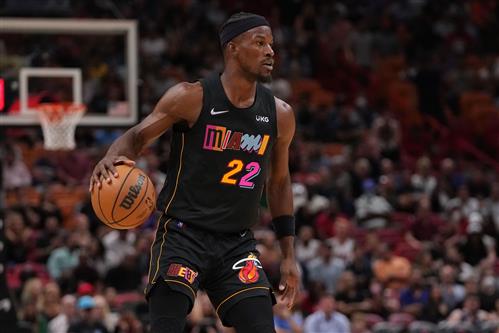 When Jimmy Butler joined the Miami Heat, he didn't have a great reputation in the league. He was considered a locker room cancer among fans and NBA teams alike. But he improved that while playing for the Heat.
First, by carrying the team to the 2020 NBA Finals and putting up a performance that will be remembered for ages. Since then, Butler has become a fan favorite and hopefully someone who could bring another championship to the Heat.
Well, that's what most believed until recently. A new report by The Athletic has suggested that Butler might ask for a trade if the Heat disappoint in the playoffs.