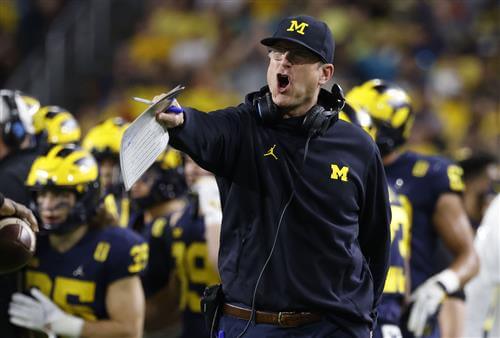 Michigan head coach Jim Harbaugh agreed to a five-year contract extension through the 2026 season, the team announced Wednesday.
The new contract alters the terms of the deal Harbaugh signed in January 2021 and adds an additional season to the pact. The 58-year-old reportedly took a pay cut last year before leading Michigan to its most successful campaign of his tenure.
"I love Michigan Football, the University of Michigan, and the Ann Arbor community," said Harbaugh. "My family and I are excited to continue leading this football program, and we are thankful for the support that our athletic department and university administration have demonstrated toward the team.