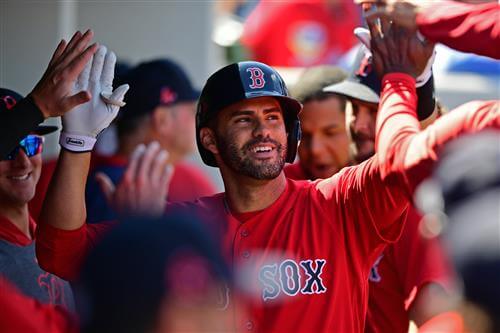 Boston Red Sox slugger J.D. Martinez seems to have made up his mind on whether he will opt out of his contract after the 2020 season.
Martinez said Friday that he does not intend to opt out, but did not shut the door completely on doing so.
Martinez's stance makes sense, even though he hasn't had a lot of fun playing for Boston this season.