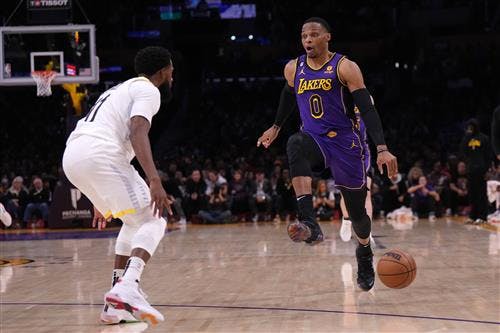 The Los Angeles Lakers' future first-round picks could yet be moved for the right package.
L.A. has held discussions with the Utah Jazz regarding a blockbuster swap that would send guard Mike Conley, swingman Malik Beasley, and potentially other rotation players to Los Angeles for Russell Westbrook and the Lakers' first-round selections in 2027 and 2029, sources told ESPN's Tim MacMahon.
Utah would likely then buy out the remainder of Westbrook's $47.1-mllion salary this season, according to MacMahon, allowing the guard to sign elsewhere as a free agent.