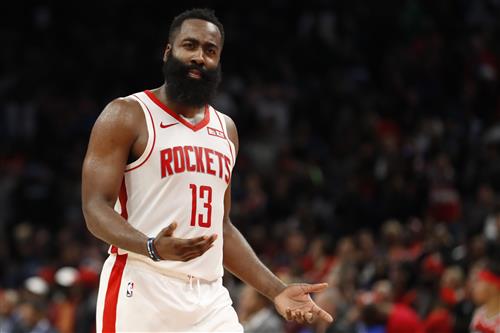 Houston Rockets guard James Harden didn't appear for the Rockets' individual workouts Thursday, according to Marc Stein of the New York Times.
Rockets coach Stephen Silas said he was "confident" that Harden would arrive in time for the team's first practice Sunday.
Harden's absence comes amid reports that he is hoping to be traded to the Brooklyn Nets, but ESPN's Tim McMahon reported that the Rockets intend to keep the eight-time All-Star.