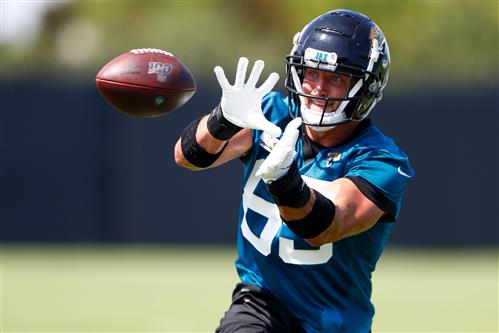 The Tim Tebow experiment in Jacksonville didn't last long.
The former Heisman Trophy-winning quarterback turned sports broadcaster turned minor league baseball player turned long-shot NFL tight end project was cut on Tuesday, after just a single preseason game.
The 34-year-old's football career is presumably over now. This attempt was unlikely to result in a regular-season roster spot. Tebow was the kind of out-of-the-box training camp invite that teams occasionally offer to only rarely see pan out.
In this case, the opportunity came courtesy of Tebow's old college coach, Urban Meyer. They won two national titles together at the University of Florida, but that was multiple positions and sports ago.
Tebow was always more of a runner and leader than a traditional pocket or even dual threat quarterback. Denver picked him in the first round of the 2010 NFL draft and he had a brief run of success — including winning a playoff game — but was gone after just two years.