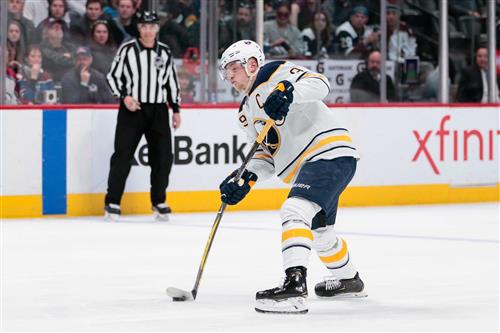 Buffalo Sabres captain Jack Eichel said Monday there's been "a disconnect" between him and the organization since his season-ending neck injury, and opened the door to speculation he could be moved this off-season.
"I've been a bit upset about the ways things have been handled since I've been hurt," said Eichel, who was officially ruled out for the season on April 14. "There's been a bit of a disconnect between myself and the organization.
Read More- Sabres D Rasmus Ristolainen is 'open for all the scenarios' when it comes to his future
"The most important thing now is to get healthy and be ready to play hockey next year, wherever that might be."
Eichel last played on March 7 due to a herniated disk in his neck.