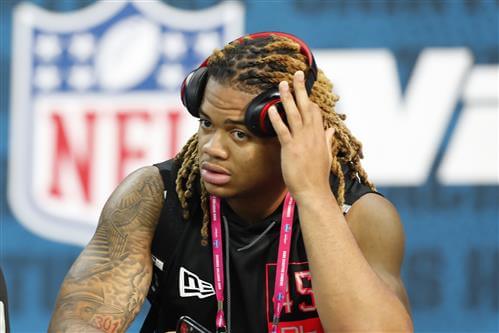 Washington defensive coordinator Jack Del Rio says rookie pass rusher Chase Young has infinite potential.
Young, the second overall pick who was viewed by many as the most talented football player in this year's draft, has Del Rio licking his chops about how his defense can get after the quarterback.
"I think the sky's the limit for him in terms of what he will be able to bring us," Del Rio said, via the Washington Post.