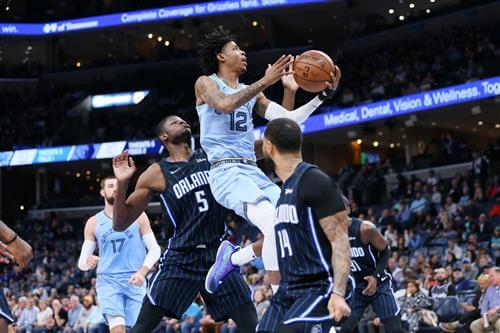 When the NBA attempts to resume its season next month at Walt Disney World near Orlando, Florida, the league will allow players to have a say in customizing their jerseys.
Players will be able to replace the last name on their jerseys with a statement on social justice.
Ja Morant seems to have something in mind already.