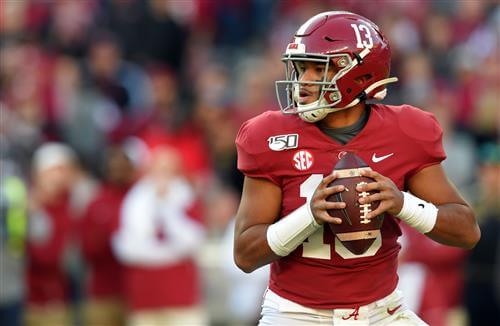 Leaps into swimming pools. Emotional moments of jubilation. Tears of joy. Fifteen words delivered by NFL commissioner Roger Goodell -- "With the fifth pick in the 2020 NFL draft, the Miami Dolphins select Tua Tagovailoa" -- elicited all that plus a belief the moment will change the Dolphins' franchise forever.
Over the past month, there has been an innate buzz burgeoning nationally, but especially in South Florida, that can be summed up as a Tua frenzy. An 11-minute fan-generated YouTube video provides a visual.
"Tua is far by himself -- never seen anything like this buzz from a draft pick here. There's no close second," said Dolphins color commentator and radio host Joe Rose, who played for the franchise alongside Pro Football Hall of Fame quarterback Dan Marino from 1983 to 1985. "We have a rock star here in Tua. This team has been in mediocrity for so long. It's lacked the Dan Marino star power, the Ricky Williams star power. Tua's the next guy in that group."
Despite the love, it's too early to crown Tagovailoa. He hasn't even played an NFL game. Tagovailoa's arrival is defined by hope and hype.
Even in his first month as a Dolphins quarterback, it is clear that if Tagovailoa lives up to expectations, he will be the face of South Florida sports for a while.
How will Tagovailoa manage the pressure, the buzz, overwhelming positivity, eventual negativity and everything that comes with being hailed as the next big thing in a city starving for its latest sports superstar?