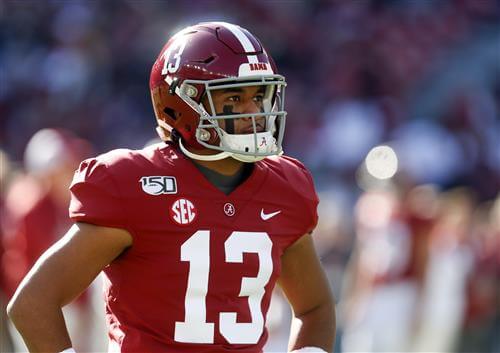 Miami Dolphins fans rode a rollercoaster of emotions in the #TankForTua campaign over the last nine months.
First, the Dolphins looked like one of the worst teams in the NFL in the midst of trading off superstar players like Laremy Tunsil and Minkah Fitzpatrick. Next, Miami was blessed with a bit of FitzMagic and started winning some games, sending some Dolphins fans into a panic that they'd miss out on Tua Tagovailoa altogether. Then there was the third stage where it appeared the Dolphins would be in a position to nab Tagovailoa with the fifth overall pick but may pass in favor of another quarterback, Justin Herbert, or an offensive tackle.
In the end, Miami stood pat at pick No. 5 and took the player many fans wanted all along. Here's what AllDolphins reporter Alain Poupart had to say about the pick:
The only question remaining is how long Dolphins fans have to wait for Tagovailoa to be named the starting quarterback.