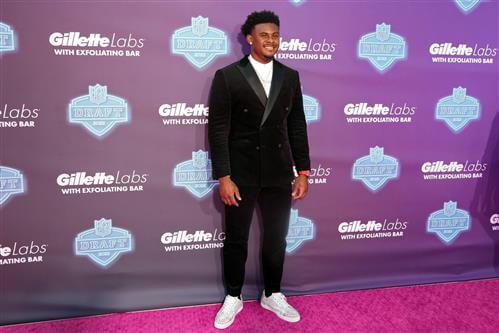 What someone says isn't always as important as how they say it.
During voluntary team activities, reporters asked Tennessee Titans quarterback Ryan Tannehill how he can help third-round pick Malik Willis. His defensive response indicated he's threatened by the idea of losing his job to the rookie.
"We're competing against each other. We're watching the same tape. We're doing the same drills," Tannehill said. "I don't think it's my job to mentor him. But if he learns from me along the way, then that's a great thing."
Insert eyeball emoji.
To be fair, nothing Tannehill said was wrong. The two will be in the same quarterback room, learning the same things and competing. Nothing in his contract says he must mentor his counterpart. In the NFL, an individual plays as long as their team can't find a better or cheaper alternative. It's clear Tannehill remembers how he came into his position.
Some differences exist, though. Tannehill, a first-round selection himself in 2012, displaced 2015 No. 2 pick Marcus Mariota after Tannehill was traded to Tennessee in March 2019. The Miami Dolphins had given up on him. So, he knows what it's like to take someone's job and likely sees a similar pattern.
The way in which Tannehill responded said everything about his insecurity after the Titans chose Willis with the 86th pick.
Some may say too many are reading far too much into Tannehill's response. Jimmy Garoppolo endured a comparable situation last year when the San Francisco 49ers traded for the No. 3 pick last year, giving up two first-round selections and a third-rounder and then drafting his eventual replacement.