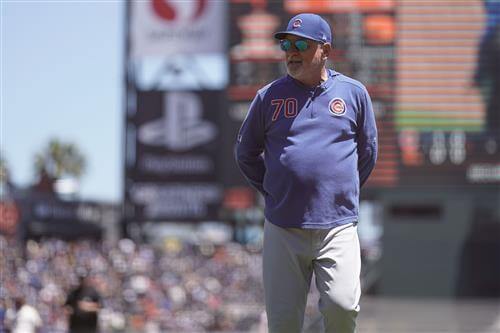 This is Joe Maddon's fifth year as manager of the Cubs. It could be his last.
In his first four years, his teams averaged nearly 97 wins. From 1936 to 2014 — the year before Maddon arrived — they won as many as 97 games exactly once (2008). In those four years, the Cubs reached the NLCS three times. In the 46 years of division play before Maddon arrived, the Cubs had reached the NLCS exactly three times (1984, 1989, 2003).
And in 2016, Maddon's second season as the franchise's manager, the Cubs won the World Series for the first time since 1908. How long ago was that? Teddy Roosevelt was elected as president in 1908 and baseball didn't even have MVP awards yet (Honus Wagner, who led the NL in average, RBIs, stolen bases, hits, doubles and triples, likely would have won, tho). Yeah.
Maddon's track record is exemplary, by any measure, for any franchise — but especially for the team on Chicago's north side. And yet, as the Cubs roll into the final three weeks of the 2019 season, Maddon's future is very much in doubt. The issues aren't all about the Cubs' performance in 2019, though they're 4.5 back of the Cardinals and hold a tenuous margin over a handful of teams for the second wild card spot. That was made very clear in the offseason, when the Cubs' front office very publicly decided not to offer a contract extension for Maddon. His original five-year deal ends after the 2019 season.
Maddon and the franchise brass — president Theo Epstein and GM Jed Hoyer — reportedly didn't see eye to eye on certain issues, and the frustrating way the 2018 season ended — from 3.5 up in the NL Central on Sept. 18, to a wild card spot and ensuing loss to the Rockies in the win-or-go-home playoff contest — didn't help Maddon's case.